URL: https://www.golightstream.com/
Browser / Version: Firefox Nightly 61.0a1 (2018-04-25)
Operating System: Windows 10 Pro
Tested Another Browser: Yes
Problem type: Design is broken
Description: Unable to select streaming category
Prerequisites
1. Google account available.
Steps to Reproduce
1. Navigate to https://www.golightstream.com/
2. Click "Start Streaming" button.
3. Select an option (e.g."Lightstream Studio").
4. Select an option where you would like to stream (e.g. ""You Tube).
5. Sign in with valid credentials and allow access.
6. When the category selection page is displayed, click a category (e.g "Gaming").
7. Observe behavior.
Expected Behavior:
Category is selected and redirect to user page is performed.
Actual Behavior:
Category can't be selected.
Note:
1. Reproducible on Firefox 59.0.2 Release.
2. Not reproducible on Chrome 66.0.3359.117.
3. Screenshot attached.
4. Affected area:
Console:
ReferenceError: 

event

 

is

 

not

 

defined

[

Learn

 

More

]

 

app

.2

c5f4644034df87ace50

.

js

:

1

:

81784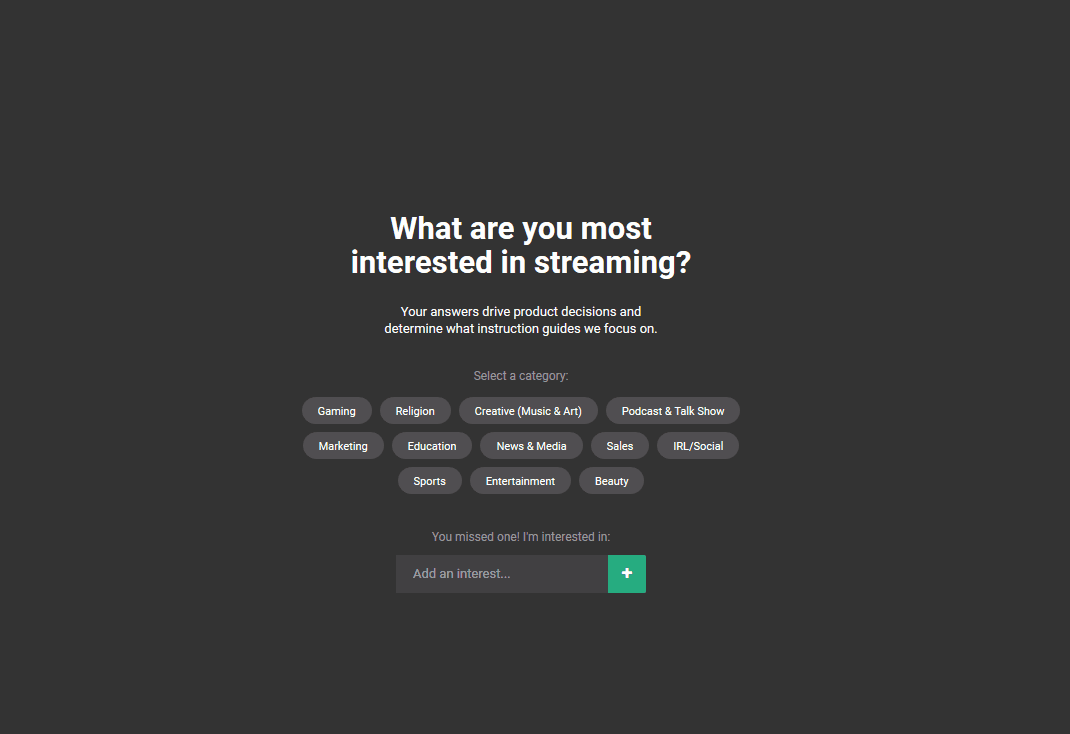 From webcompat.com with ❤️
Please login to edit issues.
Shortcut: Press l on your keyboard to open the label editor.
Shortcut: Press g on your keyboard to be taken to the GitHub view of this page.